eCommerce, Website ∙ October 01, 2021
From a background in aviation, Talon Engineering began in 1972. They are now a globally recognised brand within the off-road motorcycle scene and have many products for other disciplines too. Previously products were only available through established distributors around the world. Now, not only is there a central database for all information, the eCommerce store lists the full Talon range for sale.
Creation of a new eCommerce website, including a fully custom search system, wheel builder and product configurator. Global shop using shipping rules with location-specific content and pricing structure.
---
Strategy
User experience, eCommerce
---
Design
Mobile and demographic-specific
.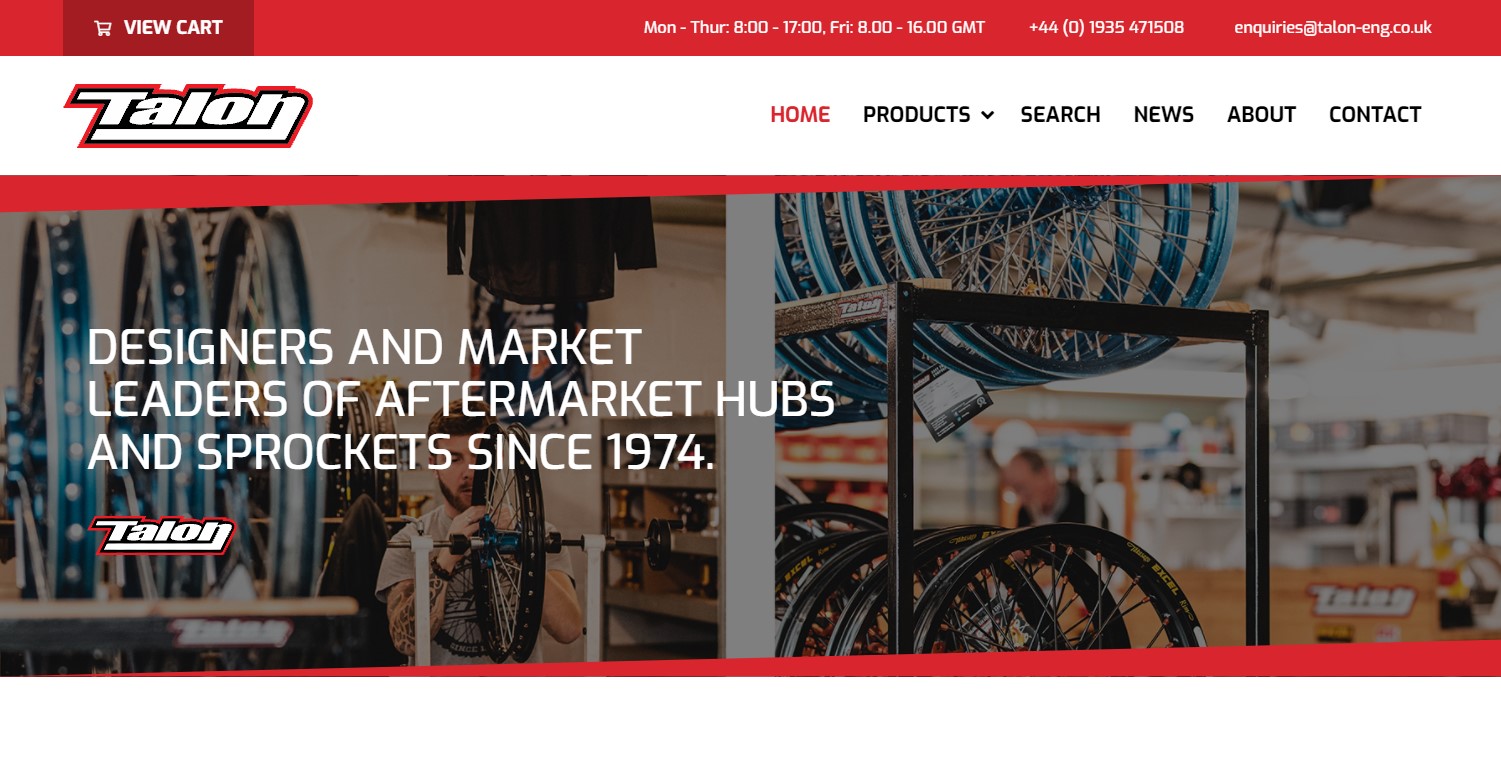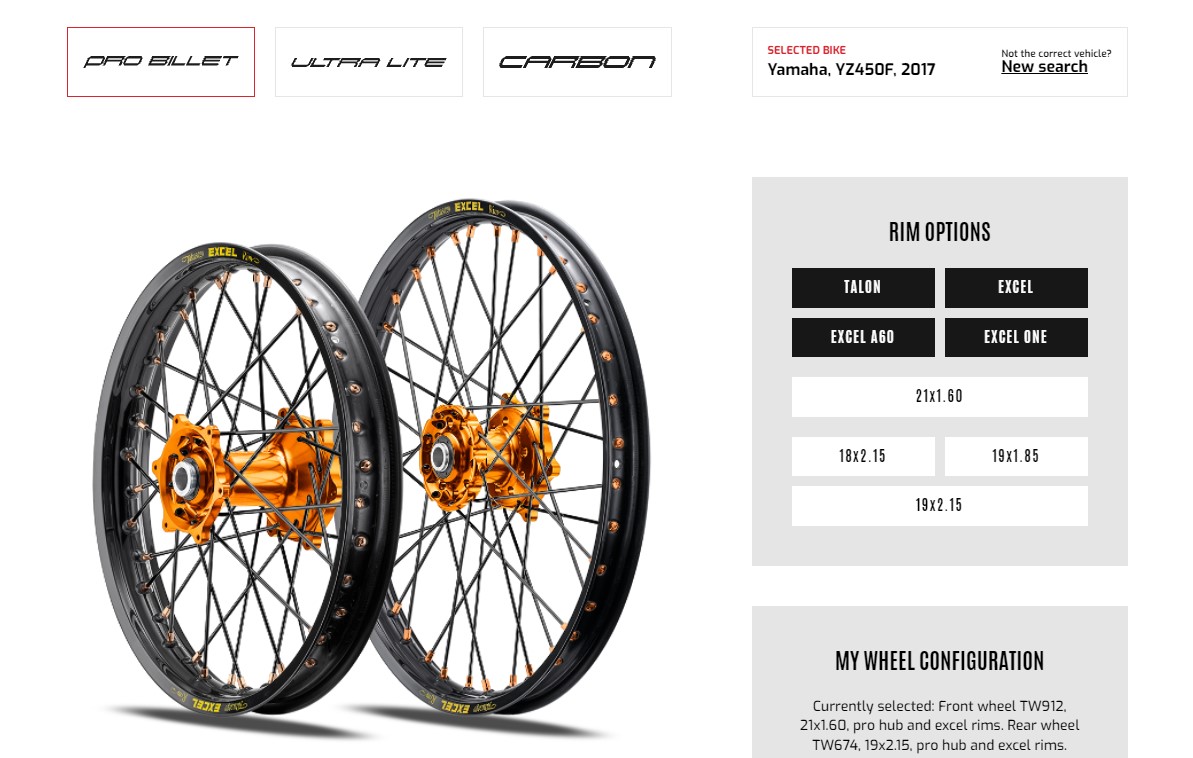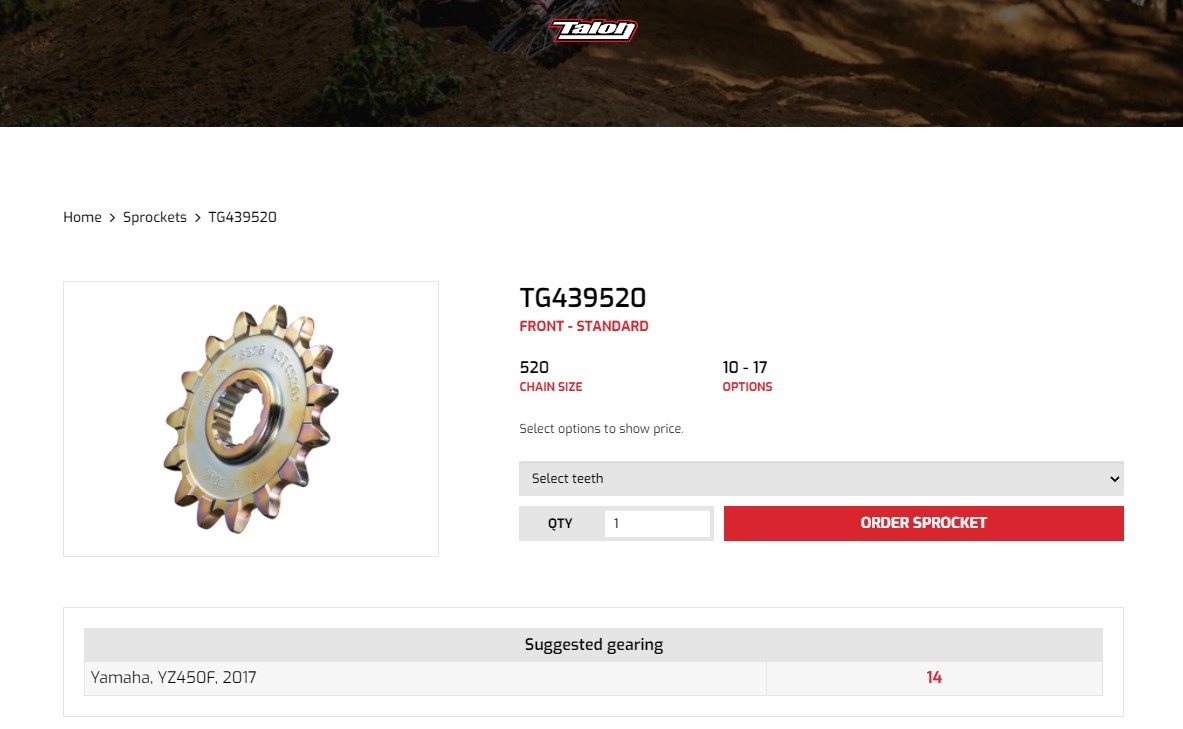 It's time to take your
brand to the next level.
---
Get in touch today so that we can take the first steps towards making your advertising budget truly deliver, your marketing communications plan more streamlined, and your social media strategy being fully-optimised.